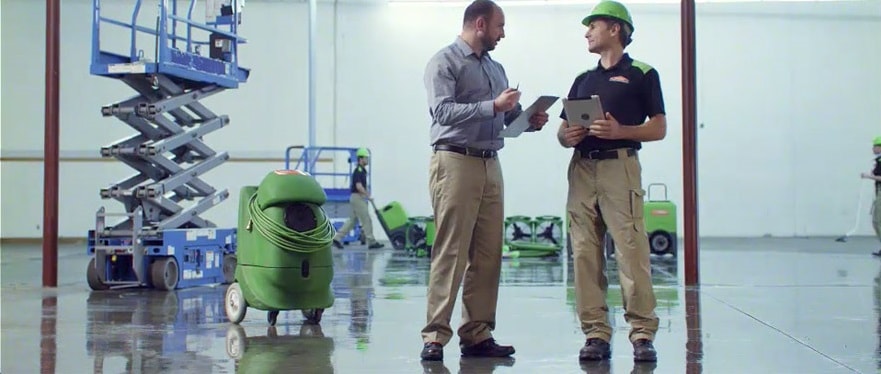 Commercial Mold Remediation
Mold - the Great Imagination Trigger
Mold in a commercial building is a serious situation.
Large amounts can cause operations interruptions and actually lead to health risks.
Even in small amounts mold can cause distractions and lost work time.
Mold works strongly on people's imaginations because it is airborne and when it starts to grow folks worry about what they may not be seeing in the air or on the other side of the wall or....
Once the talk and speculation begin to spread around about the mold, you have a mold problem.
If you suspect you have a mold problem, call us.
Since 2001, SERVPRO of Waco, a restoration company, has been successfully helping folks in the greater Waco and Central Texas area with mold concerns, mold problems and mold removal.
254-756-4300
24 Hour Emergency Service
Faster to Any Size Disaster
A Trusted Leader in the Mold and Water Restoration Industry with over 2180 Franchises
Highly Trained Mold and Water Damage Restoration Specialists
Have a Mold Problem? Call Us Today – (254) 756-4300
Commercial Mold Remediation Presents Unique Challenges
Mold can spread quickly through a property if left untreated. SERVPRO of Waco can respond quickly, working to first contain the infestation to help prevent its spread to other parts of the building. Next, we will begin the remediation process, working safely and effectively to manage the situation. We have the training, experience, and equipment to contain the mold infestation and remediate it to preloss condition. Learn more about SERVPRO of Waco training and certifications.
Applied Microbial Remediation Specialist
Water Damage Restoration Technician
Applied Structural Drying Technician
Odor Control Technician
Upholstery and Fabric Cleaning Technician