Ground Water Leakage
1/18/2021 (Permalink)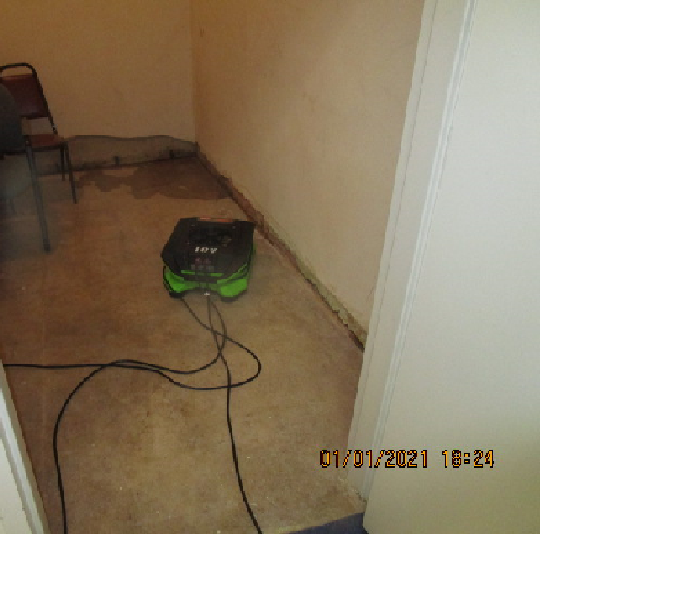 Remnants of a below grade ground water leak in a concrete walled room caused by ground water pressure after heavy rain storms.
GROUND WATER
There's a term you don't want to hear in storms and heavy rain downpours.
It work its way into your building, sometimes in vast amounts.
While basements are rare around here, it can come in through closed doors, outside walls, etc. This can include into crawlspaces, where the evaporating humidity from it can cause a lot of secondary damage.
The picture shows the near completion of a building equipment room drying where that little looking seepage actually ran in quantity into the lobby and down the hall. This particular building has a below grade (basement) level and heavy amounts of rain fell in a short period of time.
At SERVPRO of Waco, a restoration company, we are very experienced helping folks around the greater Waco and Central Texas area through ground water flooding damage. We get it dried. Ground water does have to stop coming in on its own. But we'll get it out and dried right away.
Over 20 years experience
(254) 756-4300
SERVPRO of Waco...there's only one!