The Spider Box
10/25/2021 (Permalink)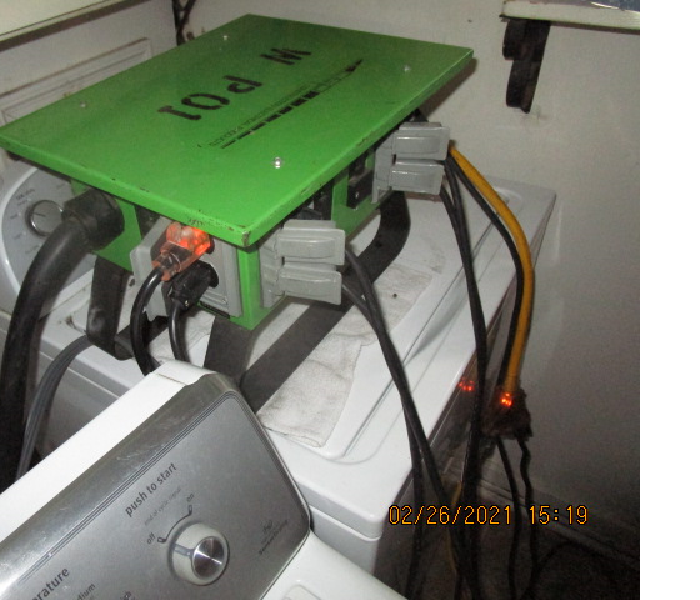 A power distribution box "spider box" is used to access more electric power from the 220 volt plug normally used by a dryer.
Storms can bring large amounts of water into a home or building.
After the standing water is extracted, drying equipment is used to get rid of the dampness.
This can take a many pieces of electrically powered equipment many times, as in this facility which suffered broken water pipes in the attic as a result of the historic Texas freeze.
In this Landon Branch facility, SERVPRO of Waco, a restoration company, used this power distribution box, more commonly called a "spider box" to get additional electric circuits. It plugs into the wall plug for an electric dryer. This gets access to the 220 volts there.
SERVPRO of Waco, a restoration company, has been serving folks in the greater Waco and Central Texas area for over 20 years with property damage issues.
We'd be pleased to help you as well.
SERVPRO of Waco...there's only one!
(254) 756-4300