We've Been "Refreshed"...for Mold
6/16/2018 (Permalink)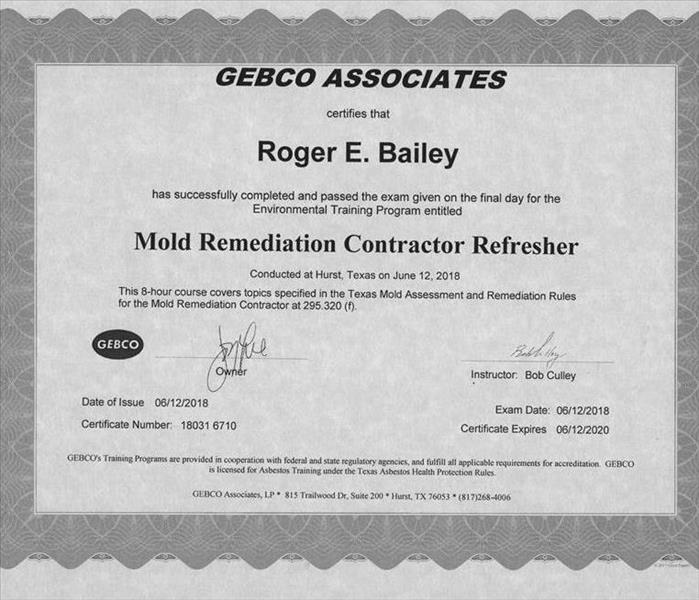 "Big whoop" right? But required to maintain our TEXAS MOLD REMEDIATION CONTRACTOR license. That is a "big whoop"... and most don't have one.
Roger, with SERVPRO of Waco, has completed the Texas mold "refresher" course required for renewing the Texas Mold Remediation Contractor license.
Pretty exciting, right? HA!
Well, it is required every two years to maintain a mold remediation license.
Texas mold licenses are required for mold remediation by legislation to protect you,the customer.
In the past, many people and companies have been cheated by contractors/companies which were less than honest.
At SERVPRO of Waco we've been straight forward and completely honest about mold and remediation throughout our 17+ years serving Waco and many surrounding communities.
We are the only mold remediation contractor licensed SERVPRO office within many, many miles of Waco TX.
Call us with any questions or concerns with mold or potential mold you have. We'll be glad to assist and guide you in dealing with mold issues.
254-756-4300