Board Up Services
3/12/2022 (Permalink)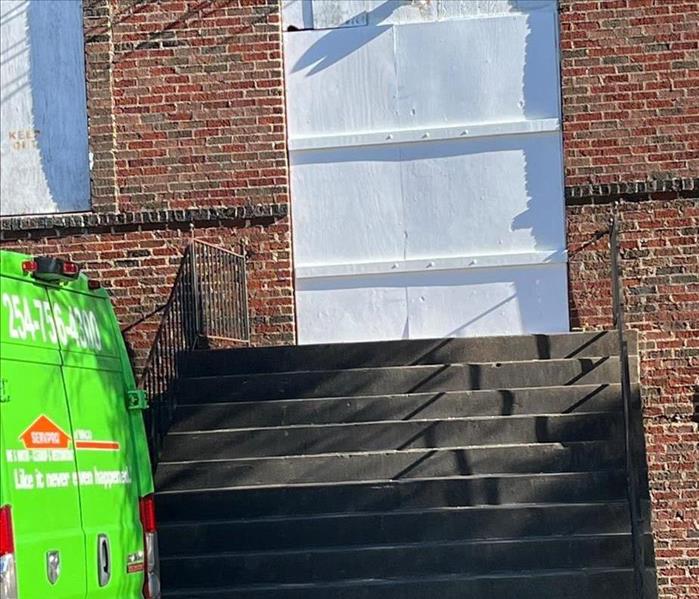 Some new wood, fresh paint and changed technique for long term boarded up doors of historic Waco building.
Well, the boogers started bring some tools to get in!
SERVPRO of Waco, a restoration company, provides building board up services for emergency and on-going situations.
This historic Waco building has been boarded up while it's path to a new purpose is being determines.
Seems the youth of the area have quite an interest in getting inside. It may be the attraction of getting onto the roof a few stories up in the air.
Anyway, someone has been showing up with some basic tools and doing a bit of dismantling.
SERVPRO of Waco changed the boarding up from being screwed in place from the front to having 2X4s and carriage bolts on the front.
Anything removed by tools is now inside the building. Oh, a slight correction, there are still many wood screws on the front too, as further discouragement.
Highly successful so far.
We've helped thousand of folks through property damage situations for the past 21 years.
If you need security and/or weather protection boarding up, let us help you too.
SERVPRO of Waco...there's only one!
(254) 756-4300